iFund – Philippines Fundraiser 2009
Written by stchurch@shatinchurch.org.hk on Jun 13, 2009 in News - No Comments

The mission trip fundraiser is 27th June 6:30pm at TST school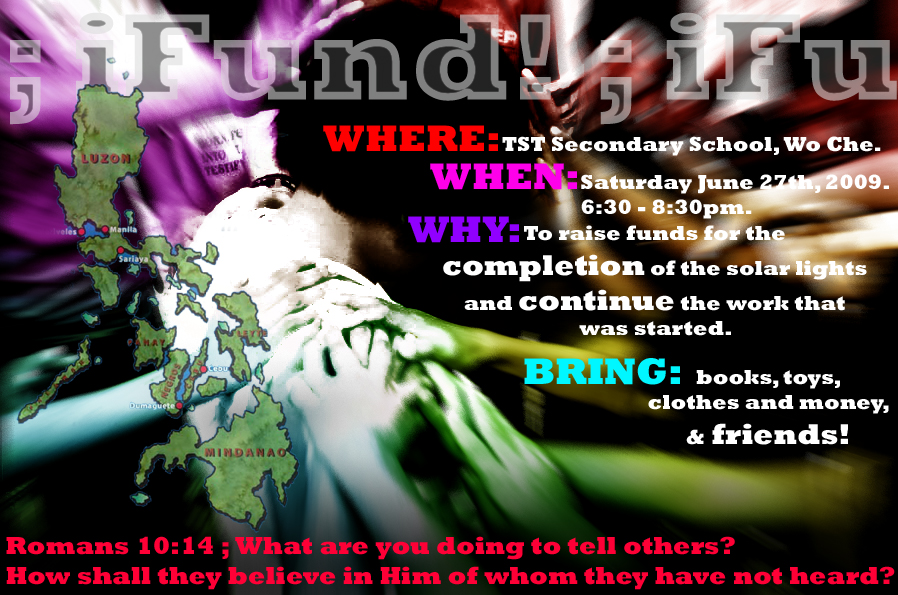 A night of music, drama, and dance to raise awareness and money for missions, feeding programs and solar lighting in Dancalan, Philippines
You can play a part if Dancalan is on your heart.
You can sponsor generally or give specifically
To complete the solar lighting, or donate clothing
Books & toys wanted for all ages in a hot climate!
Sponsorship forms can be found here. If you would like to donate contact the church office, checks can be made to "Shatin Anglican Church". See the Facebook for more information.