Christmas Bazaar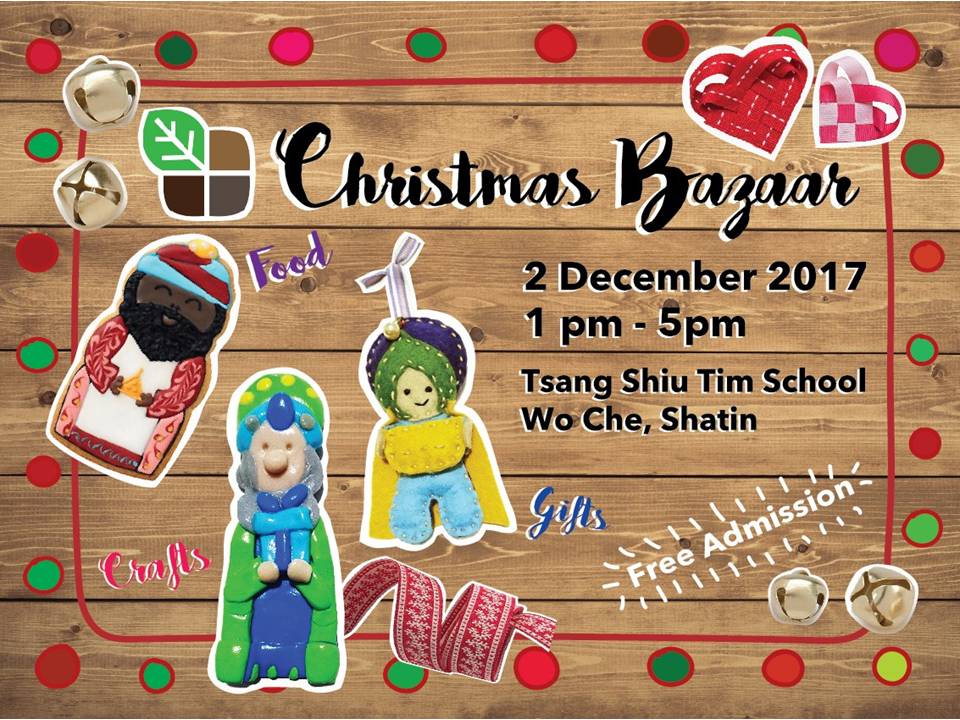 Shatin Anglican Church invites you to come and share in the Christmas festivities!
· Children and adults can come and enjoy:
– Taste seasonal foods such as mince pies and mulled wine
– Shop for fair trade Christmas cards and goods from Crossroads, hand-made items from Christian Action, books and Christmas decorations
– Listen to live music and Christmas carols,
– Join pottery and craft workshops for children, a bouncy castle, face painting, a family portrait studio and much more!
Potter Fun – Janice Fung from Potter Fun is coming to do a Christmas ornament workshop for children age 6+. Children will roll a slab, then use a cookie cutter to cut the shape of an ornament. They can use stamps to add textures or write a personal message on it. Each workshop takes 30 mins, and the finished product can be picked up at her studio, or delivered after firing.
Janice Fung is a local professional potter, and her work can be seen here.
Sign up and reserve your spot at the workshop here! The cost is $100 per person.