Welcome!
Shatin Church is an international, English-speaking Anglican church grounded in God's Word and enjoying contemporary worship.  We are a daughter church of St. Andrew's Church, Kowloon and have been serving English speaking communities in Shatin for over twenty years.
We have vibrant children's programs (Kingdom Kids and Solid Rock) that meet on Sunday mornings.  The youth group (Solid Rock) also meets on Saturdays, and there's a number of small groups, a 20s & 30s group and a Filipino fellowship as well.  Everyone is welcome to come along, and we always look forward to meeting new people.  Do stay for a coffee or tea after the service if you can.  We would love to get to know you better.
Term Card: Find out what's going on this term at Shatin Church by downloading the term card.
Sunday Service:  9:30am and 11:30am at Tsang Shiu Tim Secondary School.  (Crèche is provided during both services)
Prayer Meeting: Usually 7:30pm first Friday of each month at the Church Centre (Unit 8/F K, Kings Wing Plaza Phase II, Shek Mun).
Small Groups: throughout the week in different locations.
Shatin Anglican Church App is now available. You can find it in your app stores by searching for 'Shatin Church' or click on the link below:
• Apple iOS app: https://itunes.apple.com/us/app/shatin-church/id1117144562
• Android app: https://play.google.com/store/apps/details?id=com.oikos.shatinchurch
Minister
Heewoo D. Han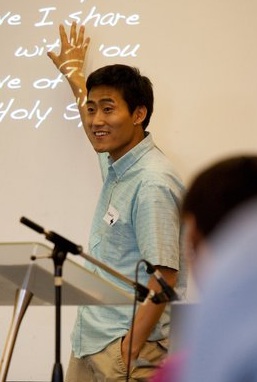 Hong Kong is the fifth country of residence for Heewoo.  He was born in S. Korea, raised in the U.S., but has also lived in Honduras and London.
After receiving his B.A. in Bible/Theology from Wheaton College (IL), Heewoo went to Honduras as a missionary.  Although he loved the sun and the people, he came back to complete his M.Div. at Yale Divinity School.  He then headed to England to work at All Souls Church, Langham Place before joining Shatin Anglican Church.
He loves playing tennis and going on beautiful walks around Hong Kong countryside when it's not too hot, but his passion lies in studying and preaching the word of God and seeing people grow in Him.
Director of Discipleship
Niels van de Kasteele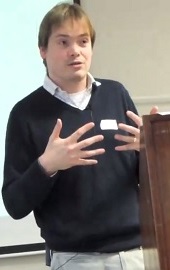 Niels arrived in Hong Kong in July 2016. He is originally from the Netherlands (hence the
difficult surname) and moved to the UK in 2002, shortly after becoming a Christian.
In London he worked for London Underground, but as he got more and more involved in church decided to train for ministry, through doing an apprenticeship and an M.Th. at Oak Hill College. Before coming to Shatin he served at City Evangelical Church in Leeds, UK. He loves to see people studying the Bible together so that they grow in maturity and reach out to others.
Niels is married to Eun-Jung from South Korea. They met while hiking which is still something they love to do, though their three young daughters tend to make this infrequent.
Youth and Outreach Worker
Rhoda Chan 
Ministry Associates
Ariel Pinero
Ariel comes from the Philippines and is serving in Hong Kong for the first time.  He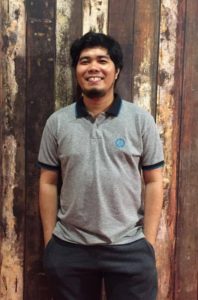 worked at Calvary Chapel Bible College, Dumaguete for almost 3 years after graduating from it.  He's passionate about sharing the gospel and leading worship.  He loves singing, playing the guitar or the keyboard and composing Christians songs.  Ask him to play one for you when you meet him!
He's married to Immalyn who has the same heart of reaching the lost.
—
You can get the latest news and information about the church by downloading our church app.  Click on the link below!