Church Prayer Meeting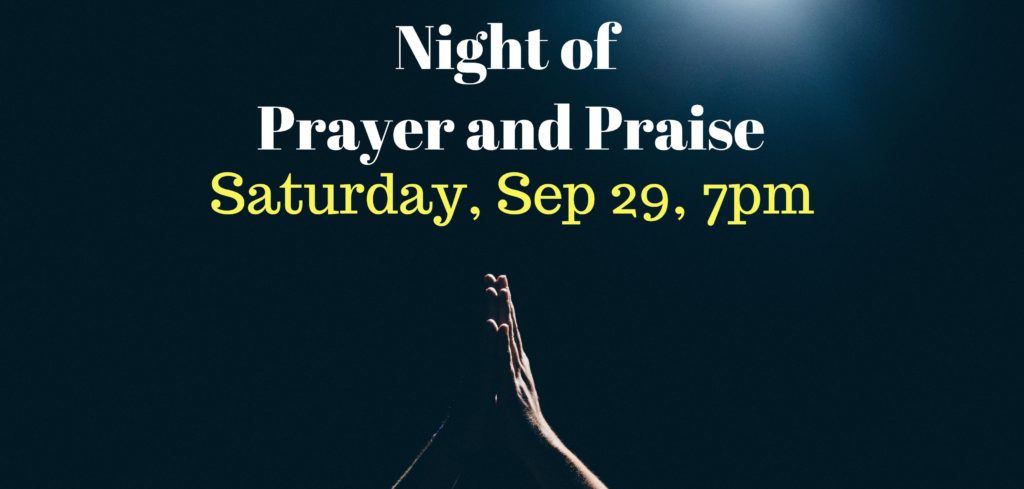 We're having a special Night of Prayer and Praise!  Join us for this special evening, as the praise team leads us in singing and praying.  It will be on Saturday, Sep 29th at 7pm.  
Shatin Anglican Church is a church that is dependent on its head Jesus Christ, and we express that dependence by coming together in corporate prayers.  We believe unless God moves the church, all that we do will be in vain.
At each prayer meeting, we'll highlight the work of one of our mission partners!
When?   
First Fridays of every month (except Sep 29th)

Sep 29th (Sat)
Nov 2nd (Fri)
Dec 7th (Fri)
Jan 4th (Fri)

7:30pm  Dinner
8pm Praise and Prayers
Where?
Church Centre
Unit 8/F K, Kings Wing Plaza Phase II, Shek Mun
Who?
For everyone who wants to pray together.
Come join us!