Commitment
In the light of its beliefs about mission expressed in this Mission Strategy paper, the church commits to:
Evangelism and teaching ministry to the English-speaking people in Hong Kong;
Encouraging its members to be mindful of the unreached especially in the 10/40 window, partnering with the church and the missionaries already there and sending missionaries to the unreached.
Exhorting and encouraging its members to carry out all five marks of mission in every part of their lives, especially in the workplace; and
Partnering with other Christian organizations especially through prayer and giving 15% of its non-designated income to support its mission partners through 'the World Mission Fund' (formerly 'tithed to missions').
Partnership Selection Criteria
We value work among the unreached whether in Hong Kong or overseas (especially in the 10/40 window).
We seek to support all five forms of mission work.
We seek to support those who have received and discerned their call and have been sent out from Shatin Church.
We value ministries that equip and train Christian leaders.
We value the partnership with ministries that are church-based or which support the work of local churches.
We will consider the financial need and integrity of the agency and will value the partnership with those for whom our contribution will make a difference.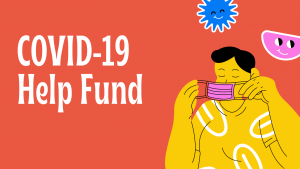 The Covid-19 situation has affected the whole world.  Many are affected financially.  The Early Church responded to the needs of the severe famine by organizing a collection to support the poor.  They knew Jesus' grace to them, and it would be a beautiful picture of what the church could be if those with plenty would supply the needs of those with little. "The goal is equality, as it is written "The one who gathered much did not have too much, and the one who gathered little did not have too little"." (8:14-15)
Shatin Church as set aside some money in order to support those in the church community who are in need.  If you are struggling, do not hesitate to contact us by clicking the application form below so that we could assist you as soon as possible. All information will not be shared with anyone.  Both church families and mission partners are encouraged to apply.
Mission Trip
If you have the heart to serve in our short-term mission trips in cooperation with our mission partners, then we have a spot for you! Feel free to contact the church office for more details and updates.
Mission Sunday
To hear more about our Mission Partners, you can come and learn from their different ministries local and abroad. It's also another way to support them financially as they faithfully laboring in the mission field. Be part of the mission work!